The Entropy Vest is the perfect layer for bitingly cold starts. The transparent vest contains a Phase Change Material that instantly heats the body on activation, gradually dropping in temperature as you begin to move and warm up - to avoid overheating. The Entropy Vest state changes from a liquid to a gel-like solid. 
_ Gel embraces body for comfort
_ Straps at waist and shoulders for adaptive fit
_ Wipe to clean & boil to reset reaction
_ Maximal activation temperature 40 °C 
_ Designed and made in London 
FIT: Straps at waist and shoulders for adaptive fit
SHELL: 3 modules of TPU
SOLUTION: Salt gel; liquid at rest, solid after activation 
CLOSE: Metallic snaps to connect 3 modules of vest
ACTIVATION: Release buttons under arms
Maximal thermal radiation duration time is dependent on local environment. During tests performed in 27oC, thermal radiation duration in the Entropy Vest was 62 minutes.
The Entropy Vest is reset by continuous submersion in boiling water until gel returns to a turquoise liquid from a turquoise solid. Process takes approximately 15 minutes. Hang to dry and clean with a wet wipe or flannel.

Any questions? Contact us at care@petitpli.com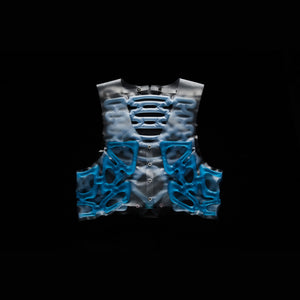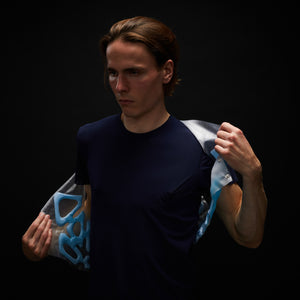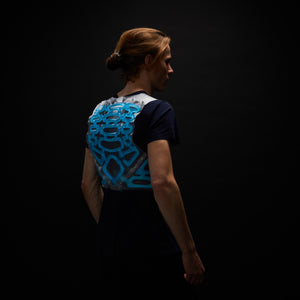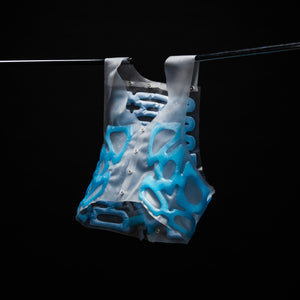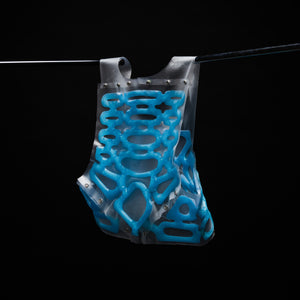 WHY?
Rapid and extreme temperature fluctuations are becoming more common - this means extremes of cold, as well as extremes of heat. The initial inspiration began with this signal, we asked ourselves, what if this extreme weather trajectory continues? What if our existing garment solutions are no longer viable in keeping our temperature regulated? Petit Pli's Entropy Vest is part of our newest mission - to make clothing, and the wearer, adaptable to different weather conditions like never before. Looking at the existing passive solutions on the market showed that there is a lot more yet to be explored in this field.
FOR WHO?
The current version has been designed to hold its temperature for a short 1-2 hours. This is in order to design for a particular use-case, a bitingly cold start to a cycling commute home, as the wearer's body temperature increases with activity, the PCM temperature begins to drop - the aim being to hold a constant body temperature rather than causing the wearer to overheat. This range of use-time also has the benefit of lighter weight and quicker resetting times.
Do what makes you happy   The world's first climate positive period brand, that's quite the accolade! Co-founder of DAME, alongside Celia Pool, Ale...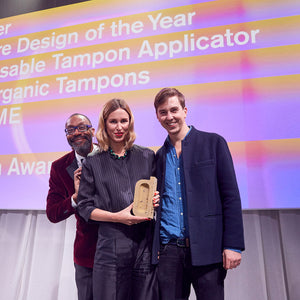 Weird, Wild & Wonderful   The Petit Pli community is abound with amazing creativity and curiosity, July's '5 things' interviewee is no excepti...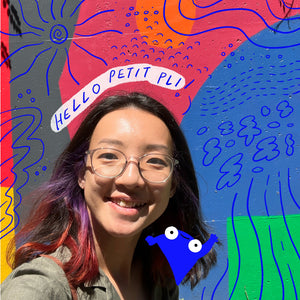 This coming weekend will see much of the UK immersed in an abundance of celebrations for the Queen's platinum jubilee. A jubilee, by definition,...