CLOTHES THAT GROW - BETA(FLIGHT SUIT)
The perfect gift. Add a hand-written touch
Inspired by the awe-inspiring world of astronauts, the Cotton Adjustable Flight Suit is designed to empower Little Explorers from 3 to 24 months. Made with soft, organic cotton, it's the perfect outfit for their growth, comfort, astro-naps, and adventures. 

Whether it's a cozy nap time or a day filled with adventure, this baby grow is ready for anything, just like your LittleHuman.

Adjustable Design: With two available sizes (3-18 months & 9-24 months), our flight suit grows with your child, ensuring a comfortable fit as they embark on their journey of discovery.
Soft Organic Cotton: Crafted with care and comfort in mind, our flight suit is made from soft, breathable cotton that's gentle on your baby's skin, perfect for long-lasting wear.
Designed in London and ethically made in Sri Lanka
The BETA(X) range signals a Petit Pli research project made in limited quantities. If feedback is positive, the project progresses onto the next stage. This ensures we do not overproduce and waste resources. We want to design the best garments possible for you, with you.
FABRIC: Super soft, durable, and made from cotton
ADAPT: Adjustment elastic on the outer seam of trunk and legs for the perfect fit
LABELS: Transfer labels so no itchy label syndrome
VERSATILE: Breathable, lightweight and unisex design
A 40C gentle machine wash will take the best care of the Beta(FLIGHT SUIT)

Any questions? Contact us at care@petitpli.com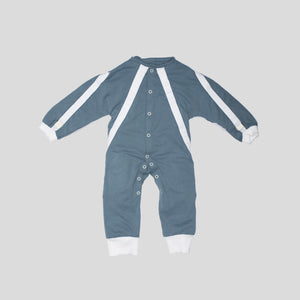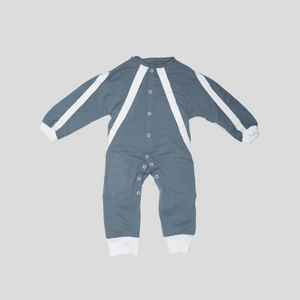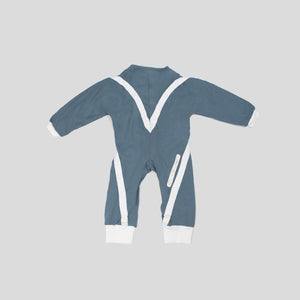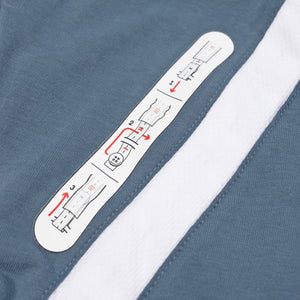 ADJUSTMENT INSTRUCTIONS
The Beta(Flight Suit) can be adjusted through multiple sizes. It is perfect as a standalone item or used as a system to add an additional layer of warmth below our Ripstop Clothes That Grow weatherproof layers.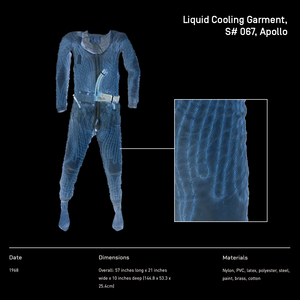 Garment Inspiration
The Flight Suit was inspired by Liquid Cooling inner-layers worn by Nasa Astronauts. Rather that regulating temperature, we wondered if we could control contraction using channels.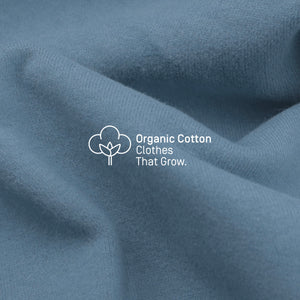 Organic Cotton
Cotton Comfort: Our flight suit is crafted from durable yet soft cotton, providing unbeatable comfort for your little explorers. Cotton is nature's way of ensuring both comfort and durability.