BOOK - COMPUTER ENGINEERING FOR BABIES
London designed, built in Portugal
We love this educational book from Chase Roberts. Having launched a successful Kickstarter, we have few of the only books available in the UK.
With two buttons and an LED, the book explores basic computer logic gates, including NOT, OR, AND, XOR and a Latch. The book uses light sensors to detect which page is open and change the operands accordingly.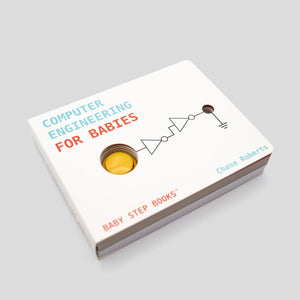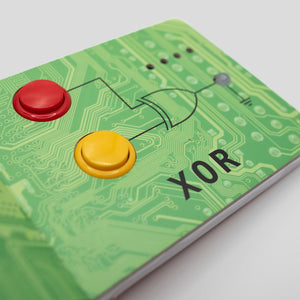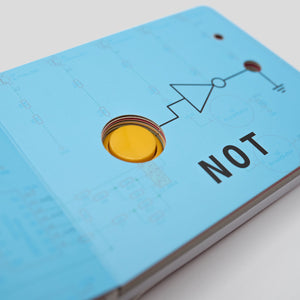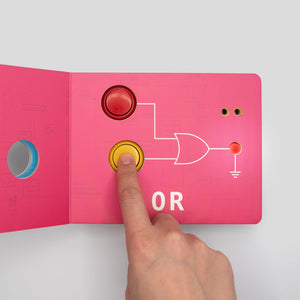 NEW RELEASES
Pursue your curiosity and broaden your mind with the latest in our series of expanding designs.
EXPLORING THE SEASONS
This charming series of vignettes follows Maumi & Towa over a year, with the changing seasons as a backdrop to Masumi's choreography and dancing, and Towa's transformation as he grows.
The trousers are soo smart! And beautiful as well, they fit my one year old son perfectly. He loved the packaging too, we were short of a jetpack at home!
Martina Z
Great book
Bought for my two year old niece. She loves opening books, the second she opened it she loved playing around with the button and seeing what happened to the light. My geeky brother in law also thinks it's great 😂
BOOK - COMPUTER ENGINEERING FOR BABIES
BOOK - COMPUTER ENGINEERING FOR BABIES
Not just for babies!
Great for STEM instruction.
Hopefully Chase will consider including NAND, NOR & XNOR in the next edition so all 7 basic gates are covered. ... thus better addressing the 'toddler' market ! ;-)
Highly recomended.
I am told the young recipient is absolutely delighted with "his new favourite thing". I'd highly recomend this book.