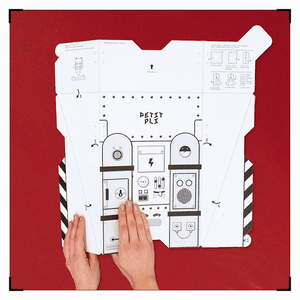 JET-PACKAGING
Zero waste packaging inspired by our origami designs and a fun activity for your LittleHuman.
Learn More →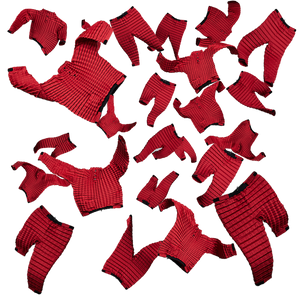 WORLDWIDE SHIPPING
Our patented designs are only available direct from Petit Pli. So, we ship to most of the globe.
Delivery Information →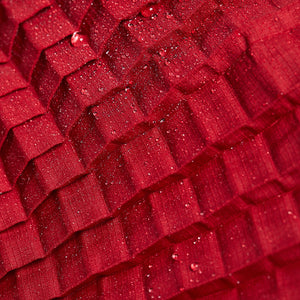 CARE
A cold, gentle machine cycle will take the best care of your Petit Pli garment. Learn more.
Learn More →
Doesnt do what it claimed
My mask slipped off my face almost as soon as I put it on so the crew at Petit Pli sent me an 'upgrade' which is a face shaped plastic mould which needed to be sewn into the mask. The mask now does stay in place but of course the reason I bought it in the first place was to have something that I could wear around my neck and pull on and off as needed. The mould makes this impossible so this mask is no different from all the other masks except this one is too bulky to even keep in my pocket.
Easy breathing and uncrumpled filters but misted up specs
Without the "snout" the filters crumpled up inside the pocket. The snout fixes that but the seal at the bridge of the nose hasn't been a easy to achieve because the snout comes up quite high. I haven't tried very much to solve that as I am mainly at home or popping into shops for three minutes and wear the mask without the snout.
I must put this in context. I am reviewing the snout that you put inside the mask to keep the front of the mask more stretched out. The masks themselves are fantastic, you can get a great seal all around to the extent that no air escapes around the edges, not that I can feel anyway. Brilliant.
Stand out in theseOrigami masks
Thanks for your invention!.I love my mask in every way!
She's comfortable easy to fix onto face, and breathable!
Wonderful service and quick delivery,💞
Highly recommend one of these, covid or no covid 🥰
Stylish masks
Great fit, easy to use when out on my bike, and beautiful as well!
Perfect Addition
I loved this mask already, but this addition makes it even more comfortable and effective for long-term wearing. Love it!
Select a purchase option to pre order this product
Select a purchase option to pre order this product