CLOTHES THAT GROW - BOTTOMS VC-2
£49.00
Regular price
£59.00
London designed, built in Portugal
These archive pullovers feature the popular colours of Kelvin Blue, Cosmic Green & Eclipse Black with a diagonal front design.
Our versatile pullovers grow with your child through 7 sizes, are machine washable, easy to store in bags and layer over base layers - essential for on the go LittleHumans. Iconic design that has won the Red Dot & Dezeen awards.

_Designed in London

_Ethically made in Portugal
_Breathable, lightweight, rainproof
, ripstop
_Sustainably made from 7 recycled bottles

Petit Pli's clothes that grow are designed to be worn everyday. Made for LittleHumans who love to play indoors or explore the outside - in wind, rain, snow or sunshine!

Inside, whether you are creating dens at home, mess at the nursery, discovering new things at the museum or munching on crumbly biscuits, the suit acts as a comfortable soft layer that allows easy movement and can be wiped clean... Outside, whether you are running around a wet field, discovering bugs in mud, riding a bike or climbing the highest peak of the playpark, the suit protects LittleHumans from the outer elements … Designed for every day and every activity.

GRIP: Silicone grippers to maintain fit
ADAPT: Adjustment tabs for wrists big and small
STORE: Expandable pocket for knick-knack storage - select colours
REFLECTIVE: 3M strips for improved visibility
FABRIC: Tear-resistant & technical ripstop made from recycled bottles
LABELS: Transfer labels, no itchy label syndrome
VERSATILE: Breathable, lightweight, rainproof
 DWR coating

Oeko-tex certified approved fabrics for your LittleHuman to explore the world carefree. Bluesign accreditation for recycled bottle usage. Biodegradable water & stain repellant coating. 
Send us your shots or tag @petit.pli on instagram. 
A cold, gentle machine wash will take the best care of Petit Pli's fabric and the planet. For more information check the product care page.

Any questions? Contact us at care@petitpli.com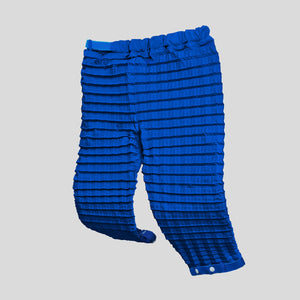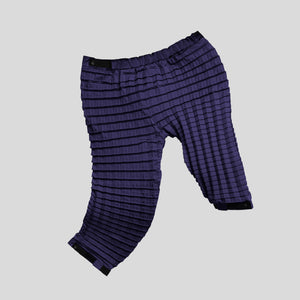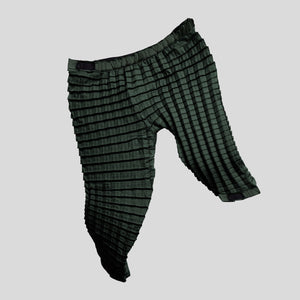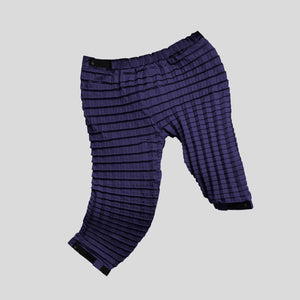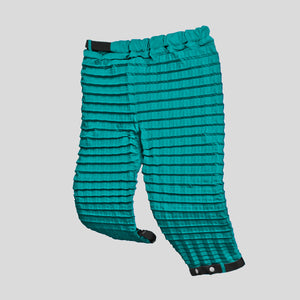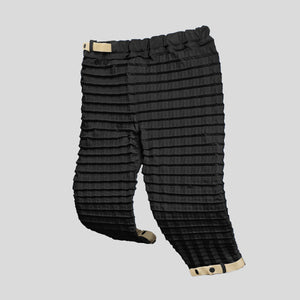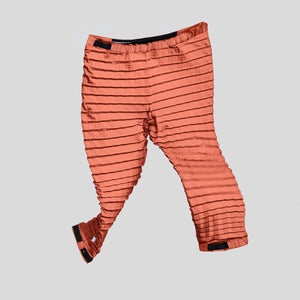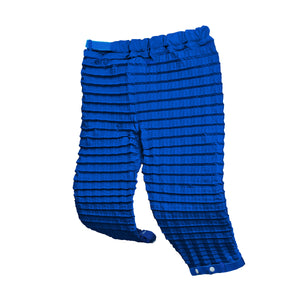 FAQs
With the release of a brand new innovation, it's natural to be curious & have questions. If you have any further inquiries, please message us via our live chat located at the bottom right of this page. This will undoubtedly be the coolest gift for your LittleHuman.
The trousers are soo smart! And beautiful as well, they fit my one year old son perfectly. He loved the packaging too, we were short of a jetpack at home!
Martina Z
EXPLORING THE SEASONS
This charming series of vignettes follows Masumi & Towa over a year, with the changing seasons as a backdrop to Masumi's choreography and dancing, and Towa's transformation as he grows.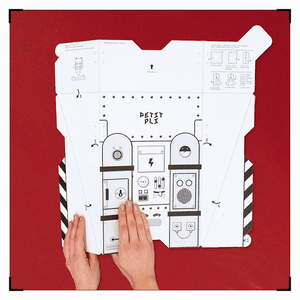 JET-PACKAGING
Zero waste packaging inspired by our origami designs and a fun activity for your LittleHuman.
Learn More →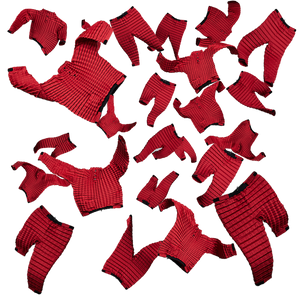 WORLDWIDE SHIPPING
Our patented designs are only available direct from Petit Pli. So, we ship to most of the globe.
Delivery Information →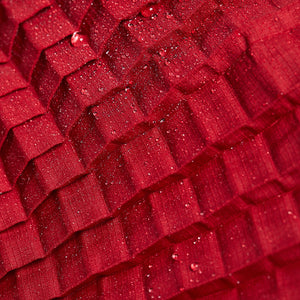 CARE
A cold, gentle machine cycle will take the best care of your Petit Pli garment. Learn more.
Learn More →