London designed, built in Portugal
An improved design of our award winning MSK - listed in TIME's 100 Best Inventions of 2020 - is now available in Petit Pli's prints, Print_01 & Print_02. Each piece is unique. Featuring an improved adjustment system, and a face bracket to improve breathability and reduce make-up rubbing. 
The (MSK) is a non-medical, reusable face covering for adults, and the Mini(MSK) is a suitable size for  LittleHumans, and adults with petite facial features. The (MSK) follows the contours of the face and rests around the neck for optimal comfort. Designed to be used for short trips with frequent removal, the anti-viral coating on Print 01 reduces virus colonisation in damp environments, such as pockets.
_ Print 01 features an antiviral membrane (Oeko-tex, class I) tested to ISO 18184 standards
_Engineered in London, built in Portugal
_Lightweight, ripstop, portable
_Sustainably made from recycled bottles
*Exchanges and returns are not accepted for hygiene reasons.
 _Longer velcro strip which has a strong adhesion
_Adjustable between multiple sizes to help fit a larger range of faces
_Includes a spare replaceable nose wire
_Improving the user experience and ease of replacing the PM2.5 carbon filter & nose wire with contrast thread
The Petit Pli (MSK) is made from recycled fabrics and has a monofibre construction. Through its approach towards sustainability and innovation, Petit Pli hopes to instil slow-fashion values in humans whilst designing for the needs of humanity - Little & Tall. We aim to inspire humanity to value longevity and innovation in some of the most intimate products in our lives - garments. The Petit Pli BATCH 5 (MSK) is made in Portugal, our partners use 100% certified green energy. This means all their energy is generated from either water 💧, the sun ☀️, wind 💨 or organic sources 🍃 .
A set-up guide is available here.
A cold, gentle machine cycle will take the best care of Petit Pli's fabric and the planet.
_Remove nose wire and PM2.5 filter before washing at 30°C
_Lay flat to dry & store
Place separately in a delicates bag to avoid velcro catching on other items of clothing in the washing machine
_Recommendation: replace PM2.5 filter 1-2 times a week
Petit Pli (MSK) is designed to hold PM2.5 filters, each mask includes 2 x PM2.5 filters. The Petit Pli (MSK) should not be used where it is required to wear a medical grade mask (eg. in a hospital). Not for sports. 
About PM2.5 Filter
_2 filters & nose wires are included with each purchase
_Use: Insert PM2.5 filter into the (MSK) with numbers in order, exposed to the inside face of the mask and numbers in reverse, to the outside face of the mask.
_Layer Filtration technology: Filters are made of activated carbon and non-woven melt-blown filter cloth and a five-layer filter system which works to absorb a range of airborne contaminants.
_Size: The filter size is approximately 12 x 8 cm, which is suitable for most adult faces.
_Safety: We recommend replacing PM2.5 filters after a week of use for the best performance. Disposable supplies can't be reused or washed. The mask without the filter is a 2-ply tightly woven construction.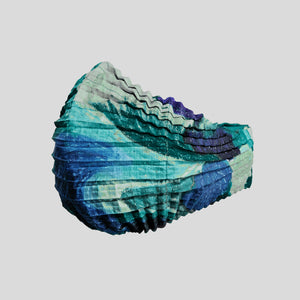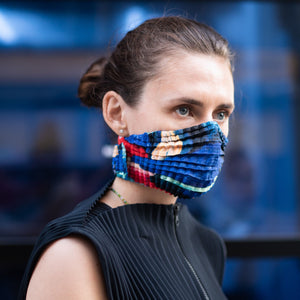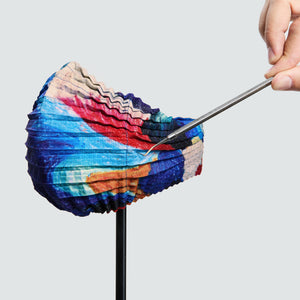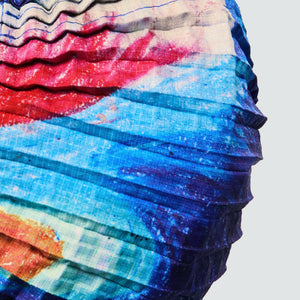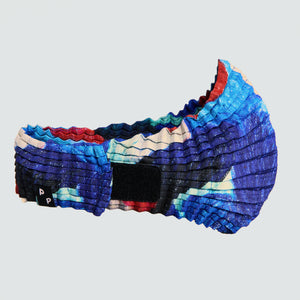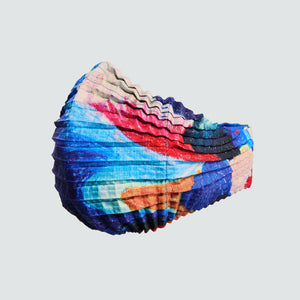 FAQs
With the release of a brand new innovation, it's natural to be curious & have questions. If you have any further inquiries, please message us via our live chat located at the bottom right of this page. This will undoubtedly be the coolest gift for your LittleHuman.
The trousers are soo smart! And beautiful as well, they fit my one year old son perfectly. He loved the packaging too, we were short of a jetpack at home!
Martina Z
EXPLORING THE SEASONS
This charming series of vignettes follows Masumi & Towa over a year, with the changing seasons as a backdrop to Masumi's choreography and dancing, and Towa's transformation as he grows.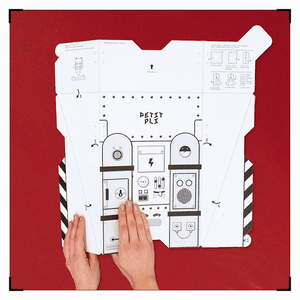 JET-PACKAGING
Zero waste packaging inspired by our origami designs and a fun activity for your LittleHuman.
Learn More →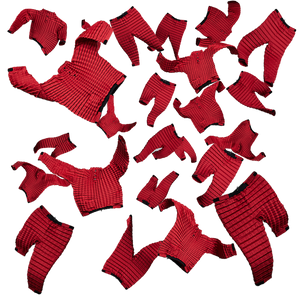 WORLDWIDE SHIPPING
Our patented designs are only available direct from Petit Pli. So, we ship to most of the globe.
Delivery Information →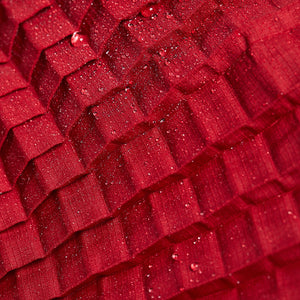 CARE
A cold, gentle machine cycle will take the best care of your Petit Pli garment. Learn more.
Learn More →
Masked Man
Good colour and design but would have preferred that it had arrived ready to wear not the easiest to put together something for you to think about for future designs.
Admired by all who see it!
I love this mask and in fact bought a second (though that had something to do with the dog mildly chewing my first - still works though) I bought a Petiti Pli mask in the first lockdown and find this one an improvement with the large velcro section. I have had so many compliments and it is the only mask I can wear without my glasses falling off and mostly fog free. Added bonus is that it keeps my neck warm when not deployed in mask mode. Worth every penny.
The best mask I've purchased
The mask was exactly what I wanted. It sits very well around your neck. I had an issue wearing glasses all day and a mask so this helps that if you wear glasses.
I love this mask!
Comfortable for someone who wears glasses!
Great
This is my 4 th mask from Petit Pli. I've had two for ages and thought I'd lost one . Seeing they had sold out in many colours I bought two. ( promptly found the one I'd lost ) . I wear glasses and also don't like the masks that pull your ears . These masks are great, very comfortable and good for wearing for long periods . I've flown in them and been in places where I am interacting with the public . So have to be masked for long periods of time . They are comfortable and airy . They wash easily in the washing machine and I wash mine very regularly . . The little metal nose strips I would have thought would have broken by now but have not , still on the first ones . To be honest I don't imagine travelling on public transport ever again with out a mask . A great product .